Japan Car Auctions - Introduction Video to the Japanese Car Auctions
How to Purchase a Japanese Used Car from the Japan Auto Auctions



Register as a member for free access to the Japan Car Auctions. Up to 100,000 vehicles are auctioned in Japan every week with over 1.4 Million vehicles in the historic sales area to search through. The Japanese Car Auctions have something for everyone!
Pay Pal or Telegraphic Transfer your deposit and we are ready to bid direct with the auction houses. The deposit is deducted from the final invoice once a successful bid has been place and the car won.
This deposit is refundable for any reason prior to purchasing from the Japanese car auctions. (please refer to our Terms and Conditions).
Every vehicle going through the Japanese car auctions is provided a detailed report prepared by the professional inspectors at the auctions. We translate the auction sheet for you so you know every detail about the vehicle.
We also inspect the cars from all the main Japanese car auctions in Tokyo for no extra charge and provide a quality video. Some of these inspections can be watched on our You Tube Channel - click below to watch and subscribe to our channel: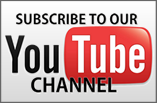 Once we purchase the vehicle from auction, your final payment via Telegraphic Transfer is required and then the car is shipped on the very next available ship!

Our Fee - from ¥65,000!!

Our fee is one of the lowest in Japan and starts from only ¥65,000 for Diamond Members. The Fee covers all auction buying costs, our commission, de-registration and Export certificate creation as well as other expenses here in Japan.
For auctions around the Tokyo Area we even offer a Fee Inspection by a qualified engineer....and for our Bronze to Gold members we also provide a free VIDEO!! So you can rest assured knowing you are buying a quality vehicle.
AND there is NO bidding fee!
Be rewarded with a lower buying fee for the more vehicles you buy - for full pricing details click here.

Shipping
We deal directly with the shipping agent here in Japan, which keeps the shipping costs down. Check out our Shipping Estimates page for an estimate to your country. As shipping prices fluctuate like exchange rates and are based on the total cubic dimensions of the vehicle, a formal shipping quote will be provided prior to vehicle purchase.
Some countries require an inspection such as JEVIC, EAA, JAAI or Intertek. If you require these inspections to be done in Japan, it is generally from about USD330.
Vehicle Condition
All of our Japanese used cars are purchased direct from auctions here in Japan. We use information contained in the Auction Sheet as a guide to the condition of the vehicle. Each auction sheet is an independent assessment of the condition of the car and lists details from accident history to cigarette burns; from a barely visible dent to structural damage. They are a thorough assessment of the car.
While the auction sheet is a great tool to indicate the condition of the vehicle a personal inspection by a qualified Engineer prior to vehicle purchase can be arrange at most auctions. This ensures quality and gives our clients peace of mind.
What's Next?
Simply Register in for auction access and start searching for cars. If you need a hand please feel free to send us an e-mail and we will answer all your questions. Be sure to include as much detail as possible about what you are after so we can provide plenty of information for you regarding your vehicle of interest.
Alternatively, just click on a skype logo below and give us a call...we are all English speakers here at Auto Access Japan Ltd.
Vehicles Available from Japan Auto Auctions
Call us For Free on Skype:

Phone: +81 3 5845 5297
Office Hours 8:30am - 6:00pm Monday to Friday
But call anytime!
№1 for Selected Quality Japanese and European Used Cars - Direct from the Japanese Car Auctions.
Copyright © 2011 Auto Access Japan Ltd. All rights reserved.
Auto Access Japan™ is a trademark of Auto Access Japan Ltd.
License Number: 306681009188.